River Arms Apartments: A Living Experience Like No Other
We offer beautiful studios, one-bedroom, and two-bedroom apartments with ample space to suit your lifestyle. With our choice of floor plans, you can find your new home in no time.
Providing Pristine Apartments Since 1965
River Arms Apartments is committed to providing you with efficient service. We aim for one of our apartments to become your dream home, so we always strive to cater to our clients' needs, whatever they may be.
We have an on-site laundry room for your convenience. All of our units on the third floor include fireplaces, two elevators, and water, sewage, and garbage systems. These amenities are already included in the price.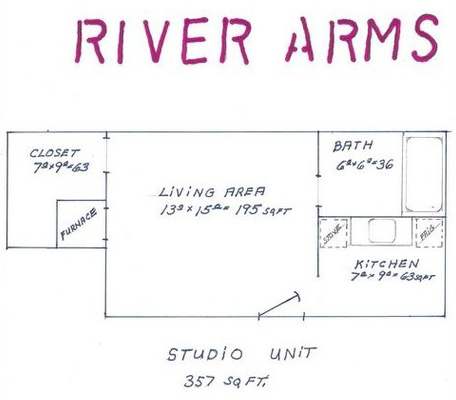 A 357 to 400 sq. ft. apartment that includes the following: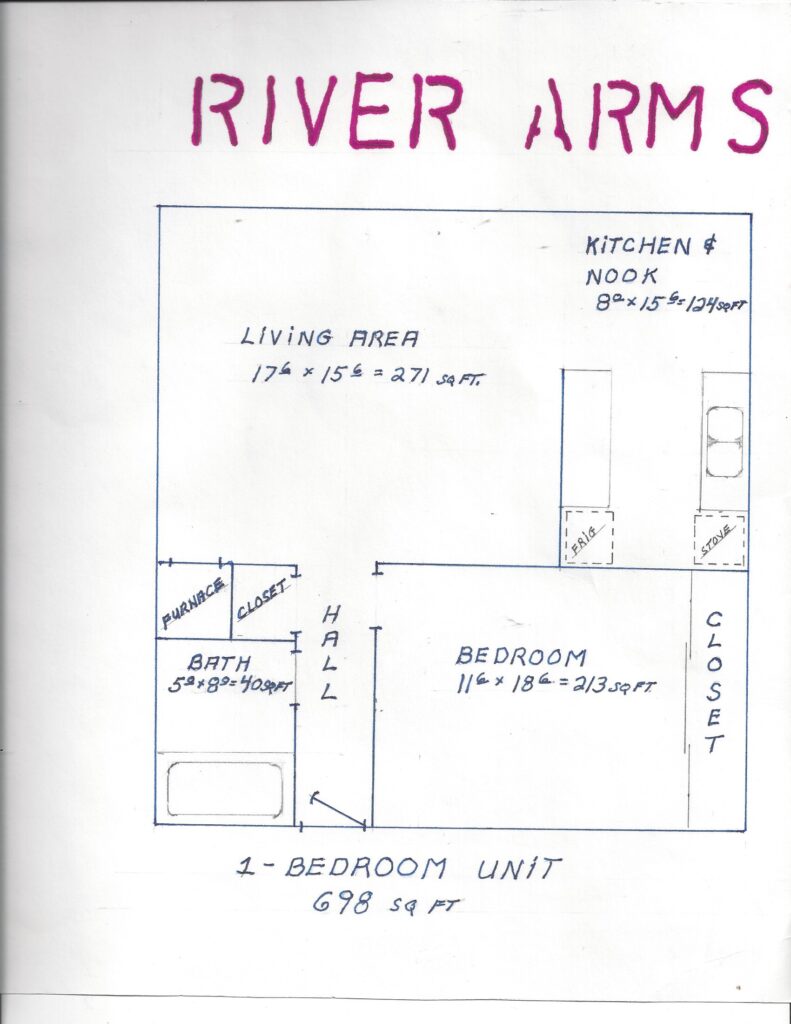 A 698 sq. ft. apartment that includes the following: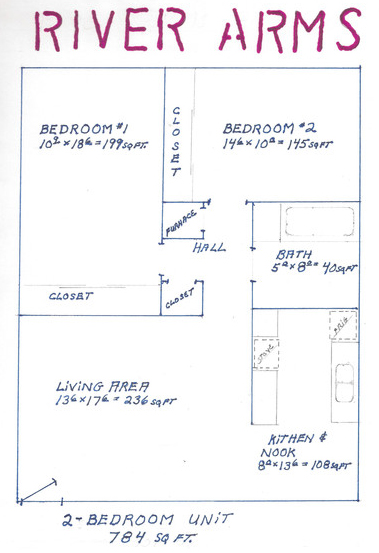 A 784 sq. ft. apartment that includes the following: